Small Hospital Boosts Bottom Line Through Patient Access Automation
Magnolia Regional Health Center grew point-of-service collections by 600 percent and cut eligibility denials by 50 percent through patient access automation.
Written by Jacqueline LaPointe | January 17, 2019

"The patient access area is where everything starts, and that mindset is what led to our success."
That was the sentiment of Deonne Henry, the Vice President of Revenue Cycle at Magnolia Regional Health Center in Mississippi. The city-county-owned 200-bed community hospital recently increased point-of-service collections by 600 percent and decreased eligibility denials by 50 percent.
"The patient access department is what starts the entire process, and it is imperative to get the information correct on the front end to reduce any rework, errors, or duplication as that claim processes throughout the system," Henry recently told RevCycleIntelligence.com.
The community hospital improved patient access by automating each component from patient registration and insurance verification to cost estimates and patient collections.
But that wasn't always the case for Magnolia Regional Health Center, Henry stressed. Prior to partnering with AccuReg to automate patient access, staff relied on manual entry and processes.
"We had to manually run eligibility," she said. "You would have to get out of the registration questionnaire, go to a website, and type in all the information that you just put into the questionnaire."
The manual and duplicative process was a main driver of the hospital's 50 percent clean claim rate. Incorrect and incomplete information from the front-end would translate to claim issues on the back-end.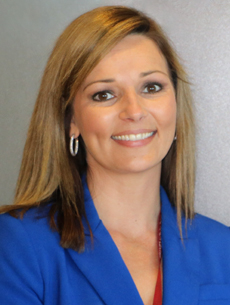 In light of the challenges, Henry started to look for a revenue cycle management technology that could automate patient access, deliver data and insights to leadership, and improve the hospital's bottom line.
"We wanted to get to where we could track the percentage of patient scheduled insurance certification rates, authorization rates, point-of-service collections, clean claims rates, percentage of A/R being collected, and so on," she explained.
"We started the process and found that we needed to define the registration process. We had to get it right."
Using cash on hand from an EHR conversion project, Henry was able to implement a front-end revenue cycle technology that automated patient registration so staff could verify insurance eligibility and provide cost estimates in real-time.
The revenue cycle tool audits every answer from the registration questionnaire to identify problems while the patient is still in the office. The system then alerts patient access staff if a patient provided the wrong information.
The hospital can tell patients about their coverage and verify eligibility in real-time because of the tool's HL7 feed.
HL7 is the company that developed and continues to operate Fast Healthcare Interoperability Resource, otherwise known as FHIR. FHIR is a draft data standard that uses an internet-based approach to connect different discrete data elements. The standard enables real-time data exchange.
"We enter information into the questionnaire, it flows into AccuReg, and the system is already getting that payer to say what the patient's co-pay or deductible is and anything related to their eligibility," Henry elaborated. "By the time the clerk gets to the save button on the questionnaire, everything is populated for the clerk. She doesn't have to go out of the system."
Implementing a revenue cycle tool that leverages the standards from HL7 helped Magnolia Regional Health Center to get registration right the first time, resulting in a clean claim rate of 95 percent.
Improving cost transparency and patient collections
Real-time eligibility verification also enabled the community hospital to deliver cost estimates to patients at registration.
Using the HL7 feed, the hospital's staff could access patient out-of-pocket costs from the payer. However, delivering accurate cost estimates required a little help from the hospital's physicians.
"To offer cost estimates, we have to have a CPT code," Henry stressed.
Physicians and other providers document CPT codes and other information about services and procedures in the medical record. Fortunately, the front-end revenue cycle tool integrated into the EHR system used by the hospital and its clinics.
"Now anything that happened in the clinic transfers to the hospital and vice versa," she said. "Providers were putting the information there anyway. They were just using the actual long-term word for the procedures. We asked them to give us the CPT code. And they had no problem with that because it's just as important to our physicians that we're patient-centric. The hospital receives patients from the clinic and the clinics receive patients from the hospital."
"We've been able to work very closely together and there was a 100 percent buy-in with this new fully integrated system," she added. "We also built some custom screens into our registration questionnaire where we were able to put the CPT code on the account at that point in time."
Armed with cost estimates, patient access staff had the ability to educate their patients about their financial responsibility. But Henry wanted to pair that education with action.
Through the integrated tool, the hospital started to collect patient financial responsibility upfront.
"We started to take collections," she said. "For a city-county owned hospital, that was something unheard of, but we felt that it was important. Patients want to know what the costs of their services are and they want to be prepared to pay their bills."
Henry acknowledged that her hospital was navigating uncharted waters in her community. To ease patients into upfront collections, she offered discounts to patients who paid their financial responsibility at the front desk.
"We put our brains together to see how we can make patients see the collection as a positive. So, in 2017, we started offering huge discounts for point-of-service payments," she said.
"When we started out, if your estimate was zero to a thousand dollars, we would give you a 25 percent discount. If it was $1,000 to $2,000, we would give you a 30 percent discount, and if it was $3,000 to $4,000, we would give you a 40 percent discount," she continued. "We also told patients that if we over-estimated, we will refund your money. And if you don't pay us enough, we're not going to balance bill you."
The combination of cost estimates and discounts enabled Magnolia Regional Health Center to collect $1 million in 12 months.
With patients getting accustomed to paying upfront, the hospital scaled back discounts in 2018. Hospital leaders questioned if the smaller discounts would negatively impact point-of-service patient collections. However, they found the community still inquired about their financial responsibility and asked for ways to pay those costs upfront.
"We collected even more in 2018 despite reducing the discounts," Henry highlighted.
Improving patient access was the foundation for Magnolia Regional Health Center's financial success. By automating patient registration and leveraging real-time data, the small community hospital was able to implement a series of revenue cycle improvements from accurate registration and cleaner claims to cost transparency and patient collections.
"Without the tools and the technology, none of what we've been able to accomplish would have been possible," Henry concluded.
Click here to read the original article.