I recommend revenue cycle leaders and CFOs invest in the front-end of the revenue cycle because if things start off track, it costs more to fix it later. If the claim is incorrect from the start, it will continue to be wrong as it moves through the cycle.
Rodney Adams
Associate Administrator of Finance, Williamson County Medical Center
Mission
At AccuReg, we strive to empower patient access teams to capture revenue, financially assist patients and secure payer payment requirements using innovative technology, in-depth training, performance analytics, consulting services, best-in-class support services and industry standard best-practices.
Vision
We bring a patient-centered revenue cycle model to hospitals and health systems with the vision to lower costs, capture greater patient and payer cash and improve the patient access experience®.
Culture
At AccuReg, we embrace diversity and an inclusive culture. We celebrate and value the unique viewpoints and experiences of our people—knowing that this fosters the richest environment and directly contributes to the greatest ability to innovate, grow and deliver the highest quality experience for our team and customers. Our values reflect this and expand on the importance we place on striving to deliver the best outcomes for our people, our customers and the healthcare industry.
Values
Integrity and Honesty
We place the highest value on behaving with unquestionable integrity and honesty
Results-Driven Outcomes
We are not afraid to work hard and hold ourselves accountable to measuring, tracking and delivering results that drive positive outcomes
Collaboration and Inclusion
We work as true partners, knowing that an inclusive and collaborative approach is fundamental to achieving optimal results
Customer Centric
We created AccuReg to improve the outcomes of our customers and their patients, and we strive to provide an outstanding customer experience in all our interactions
Expect Excellence
We set the bar high in the performance we expect and strive for excellence in all that we endeavor
Servant Leadership
We believe leadership inherently includes serving those we lead and therefore act as a resource and partner in their paths to success
Inspired Innovation
We are inspired by and embrace diverse ideas, experiences and out-of-the-box thinking that disrupts the status quo to make what was considered impossible today, possible tomorrow
History
AccuReg was created to solve a real-world problem at a local hospital in Mobile, Alabama. We launched in 2005 with a tool designed to eliminate registration errors. We've grown a lot since then and today support hospitals and clinics across the country with a full suite of front-end revenue cycle solutions as well as a pre-registration outsourcing services.
Developed
by Patient Access Veterans
Specializes
in Pre-Service Revenue Capture
Company
At AccuReg we talk a lot about making promises and following through on them. This isn't just talk—it's hardwired into our genetic make-up. Look at our company's DNA, and you'll see we are also passionate about: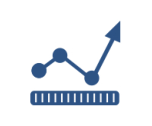 TRACKING AND
MEASURING
RESULTS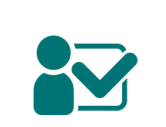 IMPROVING THE
PATIENT
EXPERIENCE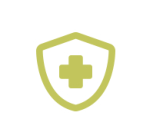 INFLUENCING HEALTHCARE
INDUSTRY STANDARDS