I recommend revenue cycle leaders and CFOs invest in the front-end of the revenue cycle because if things start off track, it costs more to fix it later. If the claim is incorrect from the start, it will continue to be wrong as it moves through the cycle.
Rodney Adams
Associate Administrator of Finance, Williamson County Medical Center
Our Mission
To empower Patient Access teams to capture revenue, financially assist patients and secure payer payment requirements using innovative technology, in-depth training, performance analytics, consulting services, best-in-class support services and industry standard best-practices.
Our Vision
To bring a patient-centered revenue cycle model to health systems that lowers costs, captures patient and payer revenue and improves the Patient Access Experience®.
Our History
ACCUREG WAS CREATED TO SOLVE A REAL-WORLD PROBLEM AT A LOCAL HOSPITAL IN MOBILE, ALABAMA.
We launched more than ten years ago with a tool designed to eliminate registration errors. We've grown a lot since then and today support hospitals and clinics across the country with a full suite of front-end revenue cycle solutions as well as a pre-registration outsourcing service.
Developed
by Patient Access Veterans
Specializes
in Pre-Service Revenue Capture
Our Company
At AccuReg we talk a lot about making promises and following through on them. This isn't just talk — it's hardwired into our genetic make-up. Look at our company's DNA and you'll see we are also passionate about: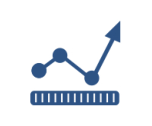 TRACKING AND
MEASURING
RESULTS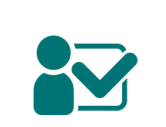 IMPROVING THE
PATIENT
EXPERIENCE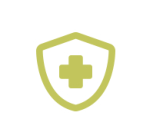 INFLUENCING HEALTHCARE
INDUSTRY STANDARDS