Empower Patients, Collect More Cash Using Out-of-Pocket Cost Estimation
Collecting patient payment prior to service is crucial to increasing cash flow and avoiding costly back-end collections that drain revenue. But too often, hospital staff don't engage in early financial discussions with patients because they can't tell them how much they owe.
EngageCare enables your staff to begin financial discussions early by presenting actual estimates of out-of-pocket costs to their patients. Our staff- and patient-facing cost estimation tools use chargemaster pricing, payer contract terms, claims history and eligibility and benefits information to calculate accurate out-of-pocket cost estimates.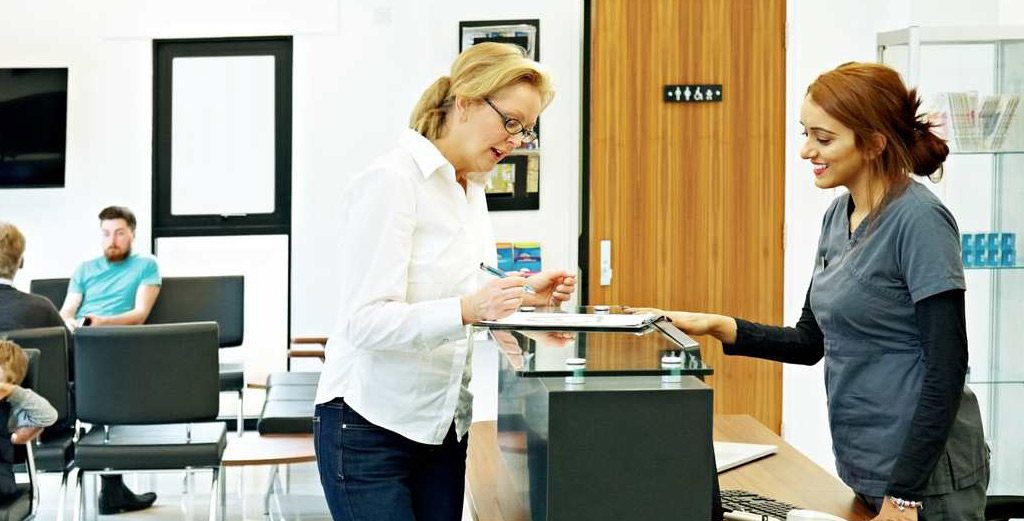 Learn More About How We Can Help Increase Pre-Service Cash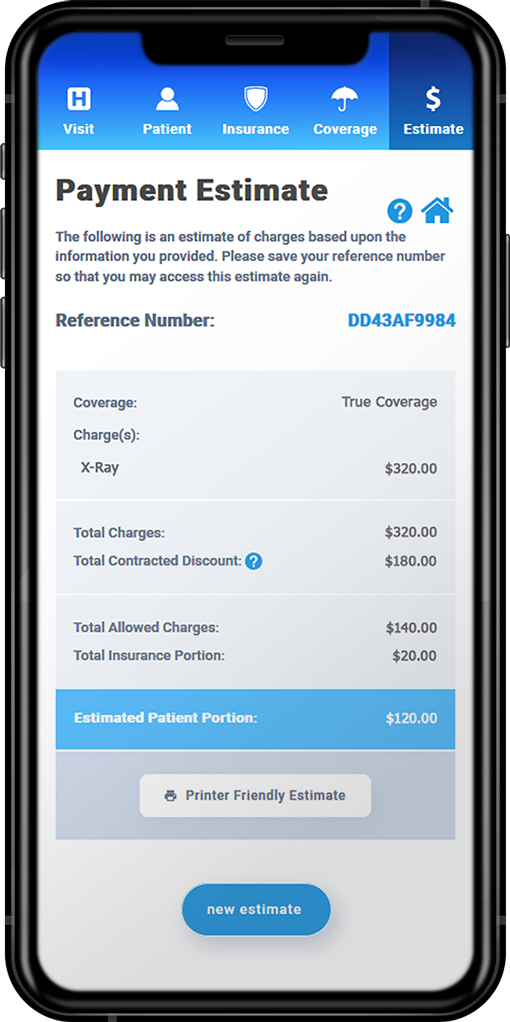 How To Collect More Cash Where it Costs the Least
With EngageCare Price Estimation and Payments, you provide patients with accurate estimates of their out-of-pocket costs and send automated requests for payment at touchpoints you determine. Payment collection alerts with scripting prompts help your staff request more pre-service payments where it costs the least. When combined with our Financial Assistance Screening tool, you have insight into patients' propensity to pay and your staff can pre-screen patients for eligible discounts, payment plans or charity care.
By providing fully automated tools that integrate patient access and front-end revenue cycle with the digital patient experience, you enable consumerism, allow for digital patient financial engagement through price estimation and payments and maximize net patient revenue by ensuring data integrity.
Use Patient Estimation and Estimate My Cost Software
Improve the patient financial experience, eliminate surprise billing and reduce patient financial anxiety by giving patients accurate out-of-pocket cost estimates before the point of service
Collect more pre-service revenue, avoid back-end collections, bad debt and staff rework with financial assistance and payment processing tools
Comply with price transparency requirements for the machine-readable file required on hospital websites
Provide patients with reference numbers or print copies to verify accuracy at POS
Avoid discrepancies in amount due by syncing price estimates for staff and patients
Contact us today by completing a contact request form or by calling us directly at 866-872-7498. Our team members are ready to help your hospital start collecting more cash up front where it costs the least to collect.
EngageCare has allowed us to streamline all the functionality by adding a payment processor into the same screen where my colleagues are looking at the payment estimate. As a result, we have increased cash collections 45%.


Sue Plank
Director of Patient Access, Goshen Health